The Ministry seeks to depoliticise the activities of the LAG
The Ministry of Agriculture seeks to depoliticise the activities of local action groups. "Local action groups should be independent of political winds. We strive for the interests of local government in the LAG to be no longer represented by mayors and other politicians, "says Daivaras Rybakovas, Adviser to the Minister of Agriculture.
The LAG is a strong driving force that cares about the well-being of the countryside. They operate in every rural area of ​​the municipality and promote local intersectoral cooperation. The LAG prepares local development strategies for European Union support. Implementing the strategies, new jobs are being created in rural areas, infrastructure is being renewed, social exclusion, poverty reduction and other problems of the rural population are being addressed, and innovations are being introduced.
However, the Ministry is increasingly reached by information about the influence of municipal politicians on the management of the LAG and the goals of the strategies. At present, local government representatives on the LAG board make up up to 30%. members and representatives are appointed by the mayor or the municipal council. The Ministry of Agriculture seeks to change this practice and wants the local community, business and other organizations to be involved in decision-making.
The Ministry submitted to the LAG for evaluation amendments to the rules for the selection of local development strategies implemented through community-initiated local development. The rules stipulate that the interests of local government may be represented in the management of the LAG by a representative of the municipality, except municipal politicians and politically trusted civil servants, as well as representatives of public institutions, companies or budgetary institutions or other organizations operating in the LAG.
"In order to increase transparency, the amendments to the rules also establish preventive measures that will ensure the compatibility of public and private interests and the reduction of other corruption risks," says Minister R's adviser D. Rybakov.
Reprinted from the Ministry website.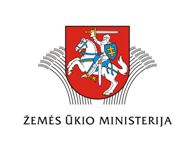 The project is financed by the European Agricultural Fund for Rural Development and the Republic of Lithuania